Earlier in the year, on an exceptionally sunny July day, I left the city of Glasgow behind and ventured south across the border to the small English town of Haltwhistle.
Haltwhistle – known as the "Centre of Britain" – is located in Northumberland, a county renowned for its sweeping moorlands, ancient castles, beautiful beaches, friendly pubs and, of course, Hadrian's Wall. On arrival at my accommodation I was greeted not only by my lovely hosts, but with Eton mess and chilled prosecco! Very welcome treats that only set the tone for my delightful stay.
On the advice of my hosts, I decided to make the most of the afternoon sunshine and explore the local area. Haltwhistle really offers nature lovers a treat! Situated between the North Pennines and Northumberland National Park, the town has over 20 easily accessible country walks. I took myself on a short two-mile walk from my B&B through the town centre. I made a brief pit stop in a local inn and enjoyed a refreshing pint of English cider and a hearty game stew. It would have been rude not to!
Later, I ventured onwards to one of Britain's most famous landmarks – Hadrian's Wall, the northern frontier of the Holy Roman Empire. The once 80-mile coast to coast structure was erected by 15,000 men in just six years – truly some extraordinary work! Although not so vast nowadays, many large parts of the wall have been beautifully conserved. Milecastle 42 is considered one of the most well-preserved areas and it is an impressive sight to see. The once heavily guarded wall, now an unguarded world heritage site, transports you back two millennia in a matter of moments. I can easily imagine the soldiers and their enemies on the other side, bustling about their days entirely unaware that many years later, their lives would be mused over by tourists from all over the world. I made myself a promise to return again to visit the Roman army fort and the Vindolanda to learn more about this fascinating time in history.
Strolling back through the village later in the evening I was distracted by the smell of deep-fried deliciousness wafting from the local chip shop. It didn't take much to tempt me inside! There is something wonderfully British and nostalgic about sitting on a bench on a cool summer's night, a 'poke' of fresh chips in hand. A lovely end to an enjoyable day in the "Centre of Britain".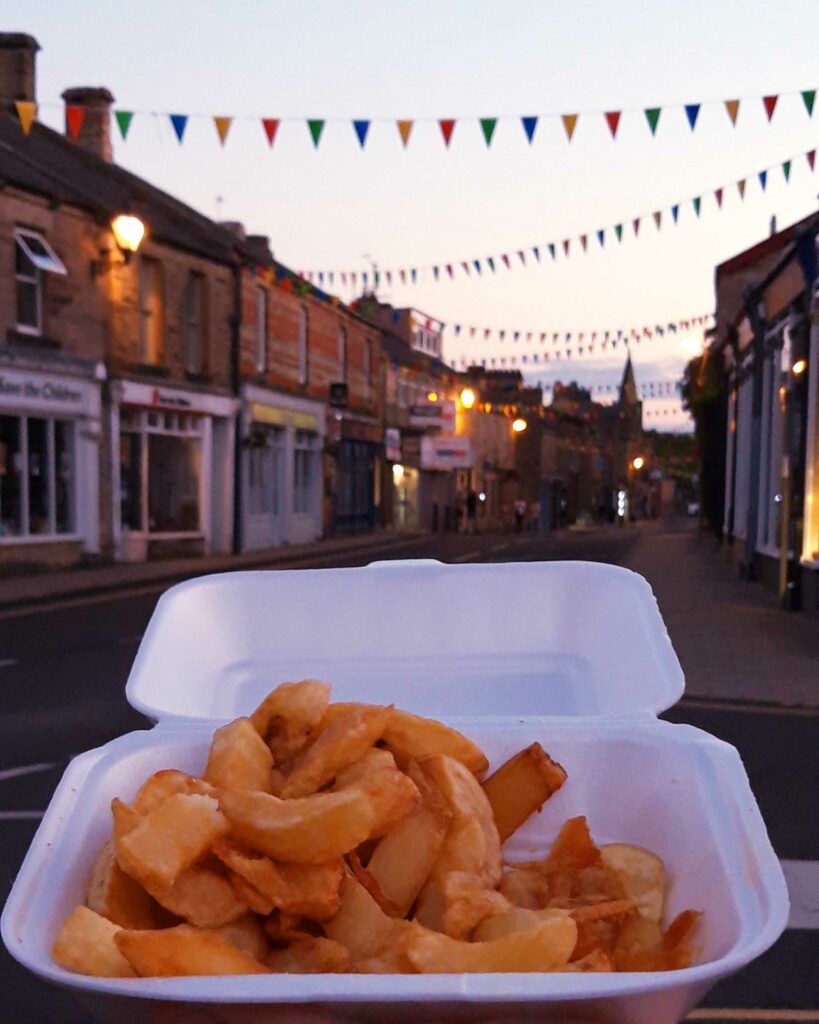 McKinlay Kidd offer a variety of holidays to Northumberland, from self-drives across Northern England to dark sky experiences and journeys through beautiful scenery by train. For more information, simply get in touch with our award-winning team, who will be delighted to help.